aarikka: vibrant color. coziness. joy.
It all began with buttons. And it all started with a real need: Kaija Aarikka, then a textile arts student at the Institute of Industrial Arts in Helsinki, was unable to find any buttons to go with a dress she had designed. So she made them herself. From these fun and original buttons the story quickly went on to include jewelery. And February 24, 1954 went down as the day that Aarikka was born.
Round shapes appealed to Kaija Aarikka from the very beginning. The buttons and wooden jewellery were followed by silver jewellery, candle holders, toys, gifts and home decoration products. Aarikka back then was original, bold and natural, as it is to this day. We are still inspired by round shapes as well as by the other characteristic elements in Aarikka products: vibrant colour, coziness and joy.
Scandi Gifts from Minnesota's Nordic North
Irma's Finland House is a Nordic lifestyle shop established in 1967. We specialize in unique imports that celebrate Nordic design and focus on keeping our heritage alive here in the Nordic North of Virginia, Minnesota.
Return Policy: Unused merchandise must be returned within 15 days of the purchase date. Shipping charges are non-refundable. Once returned packages are received, your item(s) will be processed within 3-5 business days. The refund will be issued to your original form of payment equal to the price of the returned item(s), including sales tax (if applicable), minus the cost of the shipping.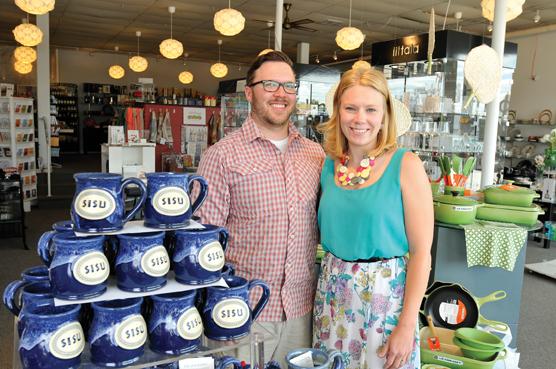 Join us!
We'd love to keep you updated on new products and Irma's Finland House events.
Irma's Finland House
625 9th Street N 
Virginia, MN 55792
Hrs: Mon - Sat, 10am - 5pm
Phone:  (218) 741-0204